Cohen and Wolf Celebrates Black History Month; joined by Attorney Aigné Goldsby
In celebration of Black History Month, Cohen and Wolf's Diversity, Equity and Inclusion Committee continued its Lunch & Learn Series on Thursday February 25th. The Firm was joined by Attorney Aigné Goldsby who shared insightful perspectives about Black attorneys who have changed the legal landscape in Connecticut and provided important historical context for the legal profession in our state. Attorney Goldsby also posed critical questions to attendees about the Black and African American experience in the legal field in Connecticut, and graciously shared personal stories about her path to the law and experiences as a Black Female Lawyer.
For those interested, resources discussed during the Lunch & Learn include:
The event was a wonderful way to highlight the accomplishments of Black and African American Attorneys within our state and celebrate Black excellence. The Firm is extremely grateful to Attorney Goldsby for joining our series and making this another successful Lunch & Learn.
Attorney Goldsby is currently a Staff Attorney for the Public Utilities Regulatory Authority (PURA) within the Connecticut Department of Energy and Environmental Protection. She is also the Founder and Principal of Black Esquire® LLC, an organization that provides opportunities and resources for current and future BIPOC legal professionals. Attorney Goldsby is the immediate past President of the George W. Crawford Black Bar Association in Connecticut and is also active in the Connecticut Bar Association as a member of the Diversity & Inclusion Committee and the Diversity Director of the Young Lawyers Section. She currently serves on the Board of Directors for the ACLU of Connecticut, on the Steering Committee for the Governor's Council on Women and Girls, and as a member of the Connecticut Judicial Branch Jury Selection Task Force.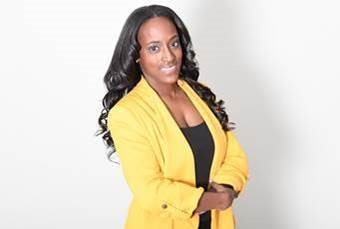 Attorney Aigné Goldsby