Cohen and Wolf is pleased to sponsor UConn School of Law's Diversity Month
Cohen and Wolf is proud to support UConn Law School's initiative to foster meaningful conversations surrounding diversity within our Connecticut legal community. 2020 marks the tenth anniversary of UConn Law School's Diversity Event. First organized in 2011, this campus-wide event showcases the school's commitment to offering a safe and diverse environment. Throughout the month, student organizations host a variety of events that encourage community members to take pause and appreciate how each member contributes to the Law School's campus culture. These conversations and new perspectives are then encouraged to continue outside of the Law School forum.
Fore more information on UConn Law Diversity Month please visit UConn Law Events .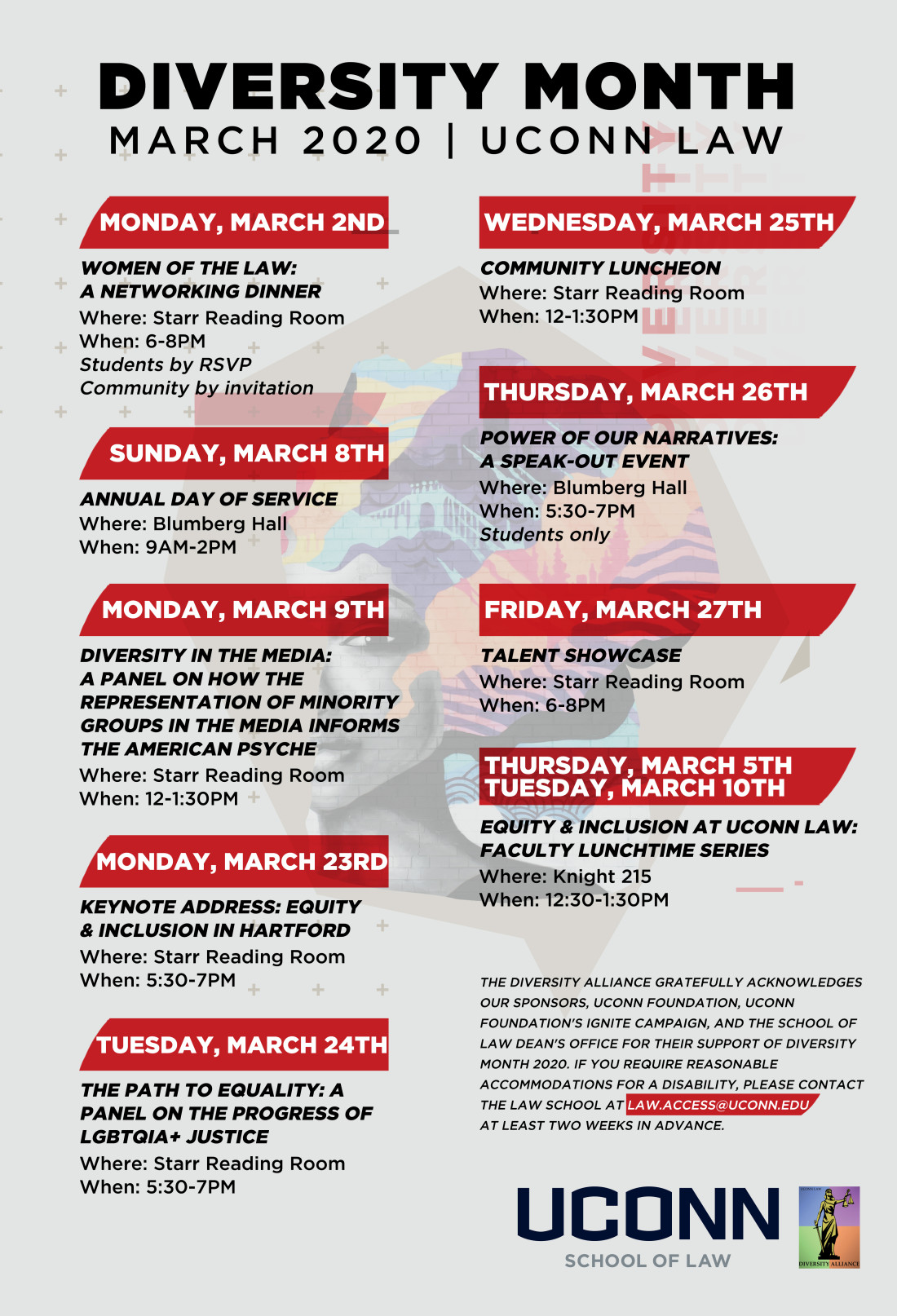 Resources